The Town of Brattleboro is pleased to be partnering with Wellbeats to promote a wellness initiative for employees. Wellbeats is an easy-to-use, on-demand fitness platform to help you feel happier, healthier and stronger. By creating your Wellbeats account you will receive access to 800+ fitness, nutrition and mindfulness classes.
To get started, download the Wellbeats App or go to portal.wellbeats.com. Login to your account with the credentials sent to your work email address. You can locate this email by searching for "Wellbeats" or "support@wellbeats.com" in your inbox.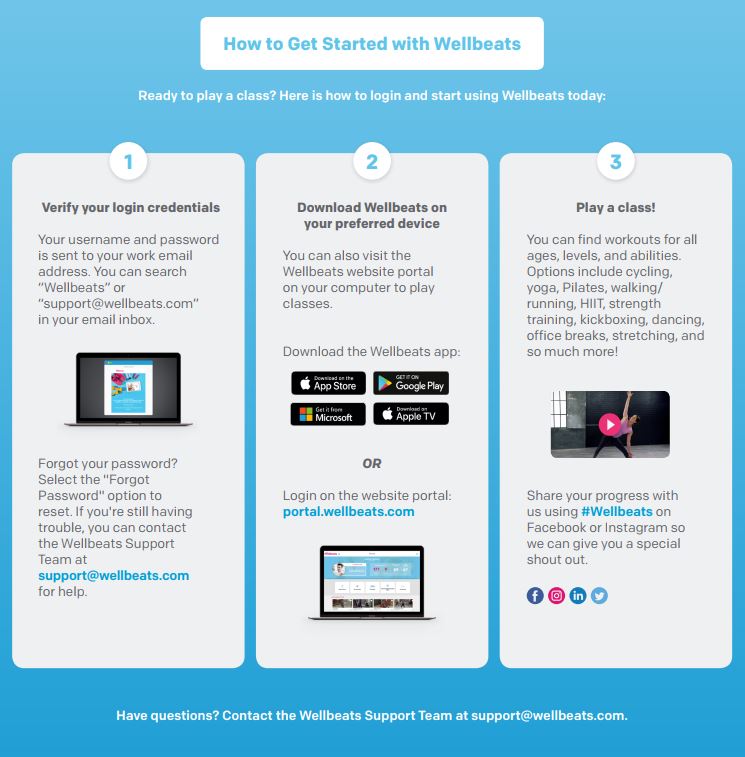 Wellbeats: Wellness Support
Customer Service Email: support@wellbeats.com
Website: portal.wellbeats.com
We're Committed To Helping You Thrive
The Town of Brattleboro is committed to fostering a workplace that promotes, supports and improves the mental wellbeing of employees and their families. We do this with a continuous improvement approach to culture and by providing several benefits for mental wellbeing. We empower employees and their families to utilize all resources available.
Your Mental Wellbeing Benefits
Medical plan benefits include:
In-person and virtual counseling
Treatment for substance use disorders
Prescription coverage
Employer contribution to Health Savings and Health Reimbursement Accounts
Employee Assistance Program (EAP):
Available to all household members through InvestEAP
Additional mental wellbeing benefits:
Employee Wellness Program
Paid time off
Mental wellbeing app subscription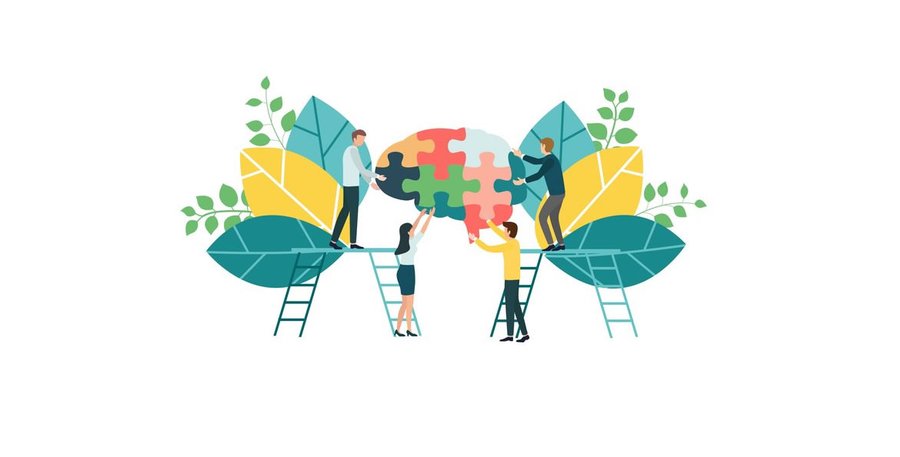 Employee Assistance Program
All employees are immediately eligible to participate in the Employee Assistance Program (EAP) offered by the Town of Brattleboro.
An Employee Assistance Program is offered to all Town of Brattleboro employees and immediate family members through Invest EAP. This is a completely confidential counseling program that covers issues such as marital and family concerns, depression, substance abuse, grief and loss, financial assistance or other personal stressors.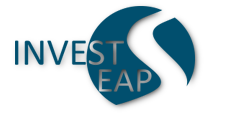 Invest EAP: Employee Assistance Program
Phone#: 800-287-2173
Website: www.investeap.org